History was made in America on Tuesday with women winning more seats in Congress than ever before.
It was the culmination of two years of resistance to President Donald Trump – primarily led by women – following his unexpected victory over Hillary Clinton in 2016.
The day after his inauguration, millions of women joined protests against him across the country.
As the mid-term elections approached, Democrats saw a surge of women who wanted to represent the party – a stark contrast to previous years when they appeared reluctant to enter politics.
This led to suggestions that 2018 could become another "Year of the Woman" – a reference to the 1992 elections in which the number of women in Congress nearly doubled.
That jump 26 years ago was put down to a controversy over claims of sexual assault against a Supreme Court nominee – a situation similar to the case of Brett Kavanaugh this year.
So with most of the results in, here's a closer look at the numbers and what they mean.
In 2016, just over
300 women filed to
run for Congress.
This year, the number
of women candidates
rose to a record 529.
The majority of them
stood as Democrats.
Just under half of them
were chosen to be their
party's official nominee.
And we now
know that at least
111 of them won.
Added to the 10 sitting female senators not up for election, it means there will be at least 121 women in the next Congress.
Although it represents a big jump, there's still a huge gender divide.
As results stand,
men are expected
to make up 76% of
Congress overall.
But the 2018 results do show that women candidates are winning across America.
This is where women
were standing for the
House – the lower
chamber of Congress.
And the women elected this year will help change the face of Congress.
Alexandria Ocasio-Cortez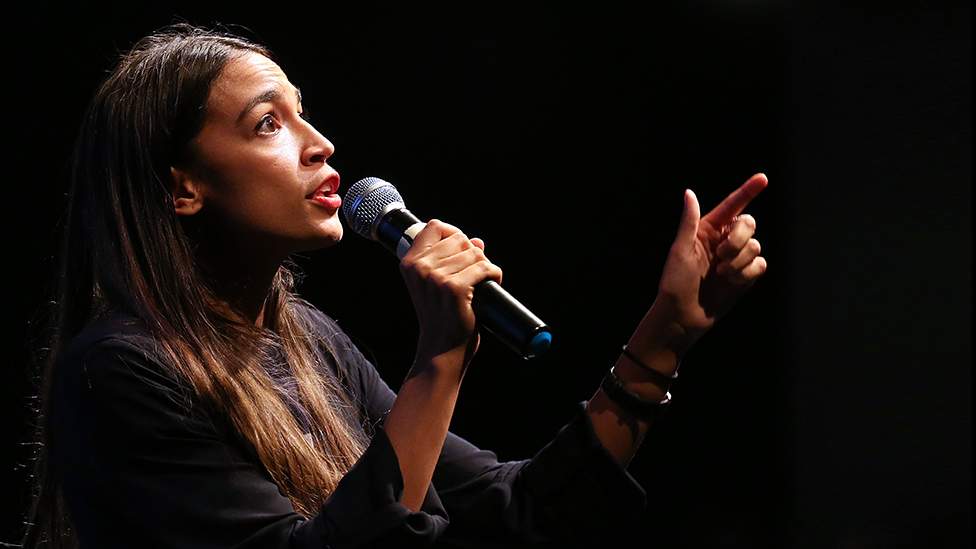 Alexandria Ocasio-Cortez, a former Bernie Sanders volunteer, is the youngest woman ever to win a seat in Congress.
The 29-year-old, a Bronx native from a Puerto Rican family, overcame a top Democrat to become her party's nominee for a House seat in New York.
This time last year she was working in a bar in Manhattan.
In a video that launched her campaign, and quickly went viral, she said: "Women like me aren't supposed to run for office."
Ilhan Omar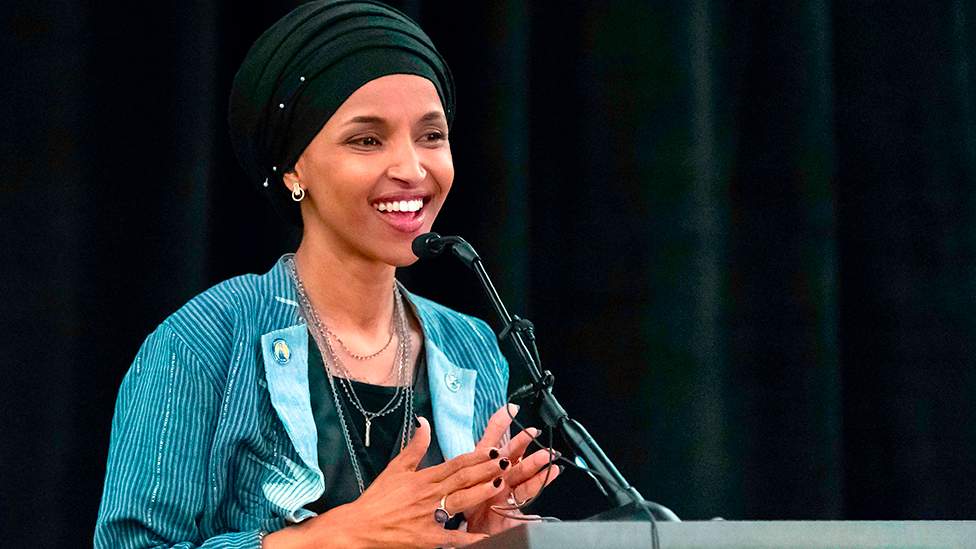 Ilhan Omar, 37, is one of two Democrats to become the first Muslim-American women to enter Congress. She won a House seat in Minnesota.
Born in Somalia, Ms Omar and her family fled the country's civil war in 1991. She arrived in the US as a teenager after spending four years at a refugee camp in Kenya.
She is also the first Somali-American member of Congress.
Speaking after her win, Ms Omar said Minnesota was delivering a clear message by sending a Somali refugee to Congress at a time when President Trump had banned Somalis from entering the country.
Ms Omar will be joined in Congress by Rashida Tlaib, a Muslim woman who won a House seat in Michigan. The 42-year-old is also the first Palestinian-American congresswoman.
Deb Haaland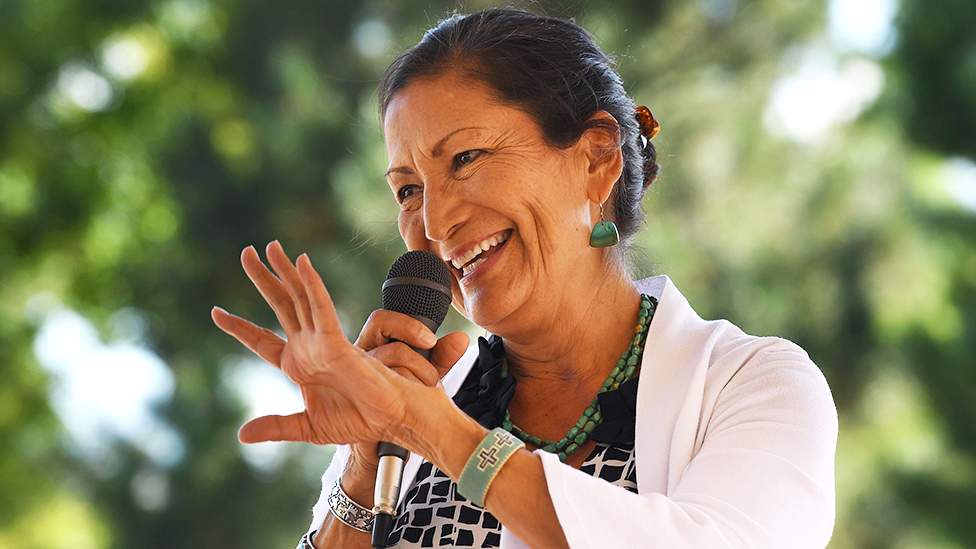 Deb Haaland, 57, is one of two Democrats to become the first Native American women in Congress.
Ms Haaland, a member of the Laguna Pueblo tribe, won a House seat in New Mexico. During the campaign she spoke of her own struggles as a single mother relying on food stamps.
The other Native American woman to be elected is Sharice Davids, a 38-year-old former mixed martial arts fighter. She is also the first openly gay woman to represent Kansas.