NEWS CENTER Maine can help you get your day started right with a quick look at the stories making headlines across the state.
1. HONOR FLIGHT MAINE TELETHON TODAY
Today is NEWS CENTER Maine's annual Honor Flight Maine telethon, where Mainers can help raise money to help send our veterans to Washington, D.C. to visit the memorials built in their honor. The phone lines, manned by NEWS CENTER Maine staff and volunteers, will be open from 5 a.m. to 7:30 p.m. $700 is enough to send one veteran on the trip. If you are in the Portland area, you can call 855-875-4328 to donate, and if you are in the Bangor area, you can call 855-874-9529.
Take our PULSE poll today to express how you honor our veterans!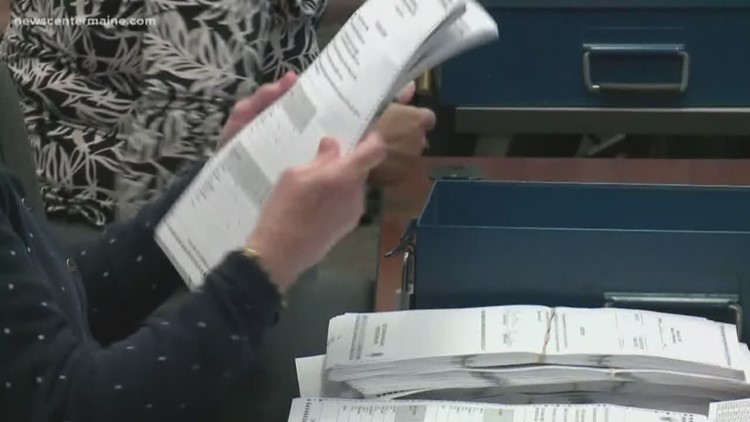 2. RANKED CHOICE DECISIONS EXPECTED TODAY
Candidates and voters should learn today who won the Second Congressional District race: incumbent Republican Bruce Poliquin, or Democrat challenger Jared Golden. Secretary of State Matt Dunlap has spent the past five days processing ballots from the 375 towns and cities in CD2. That work continued yesterday, despite uncertainty created by a lawsuit filed earlier this week against ranked choice. That suit was filed by Republican Rep. Bruce Poliquin and three others, claiming the RCV process violates the U.S. Constitution.
►Ranked choice decisions expected Thursday
The FBI is looking for a man from Springvale, and is willing to pay for information leading to his arrest. The bureau is offering a $5,000 reward for anyone who can lead them to Joshua Weldon, who disappeared after posting bail on a drug charge. He was arrested in August and charged with conspiracy to distribute fentanyl. The FBI believes Weldon is with his girlfriend, and should be considered armed and dangerous.
►FBI offers reward for information on 'armed and dangerous' man in Maine
James Dobson, a man from Kittery who was cycling across the country to raise money for childhood cancer research, was killed yesterday. He was riding his recumbent cycle from New England to San Diego, California, and documenting his trip on social media. Dobson was on his bike in Lamar County, Mississippi when he was struck by a car. Police there say a storm affected visibility, and that the driver who hit Dobson probably didn't see him until it was too late. Dobson was hoping to raise $10,000. After news of his death yesterday, thousands of dollars poured in to his GoFundMe page to surpass that goal.