The Maine Drug Enforcement Agency was called to a home on Indian Island after methamphetamine paraphernalia was found while police were responding to the dead woman on Saturday, Dec. 5.
Police say there was no evidence of foul play and they are not releasing details of the death at this time.
The MDEA Agents collected samples of the meth-making materials and sent them to the Dept. of Environmental Protection.
The investigation into the meth making operation and the circumstances surrounding the death remain under investigation by Penobscot Nation Police and MDEA.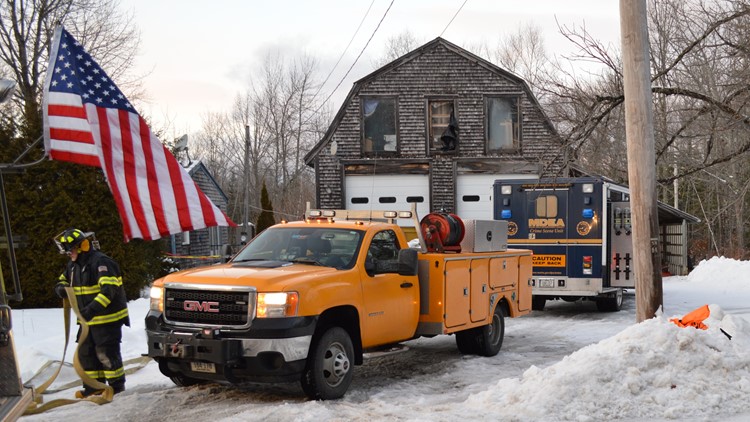 On Sunday, Dec. 6, Bucksport Police responded to a disturbance on Central Street and found items they believe had been used to make meth.
MDEA was called and samples were taken.
Drug Agents and Bucksport Police arrested 28-year-old Megan Patten, charging her with unlawful operation of a meth lab. She remains at the Hancock County Jail. MDEA Agents, Bucksport and State Police previously seized a meth-making operation at this home in November.
These are the first two responses in 2019 for MDEA's specialized hazmat / evidence recovery team. In 2018 the team was used 52 times; compared with 58 in 2017, 126 in 2016 and 56 in 2015.
The most common method of making methamphetamine in Maine remains the "one pot" method, where most of the chemical reaction takes place in a plastic bottle. This process involves a heavy metal reacting violently with water and the plastic bottles can easily rupture, causing flames to shoot out. This is a highly dangerous and toxic process and specially trained MDEA Agents are required to don fire retardant chemical suits, breathing tanks and masks to process the evidence.
Author: Beth McEvoy, Newscenter Maine
[Image: Heart-Shaped Box by Joe Hill]