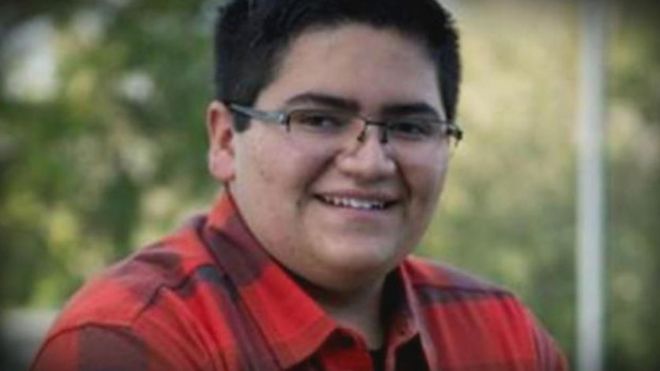 A teenager died in a shooting at a Colorado high school – days before his graduation – while charging one of the attackers, his classmates say.
Eighteen-year-old Kendrick Castillo was the only fatality in Tuesday's assault allegedly by two students near Denver.
Eight other pupils were injured before the assailants were arrested.
The attack took place just 8km (5 miles) from Columbine High School, the site of one of the country's most notorious shootings 20 years ago.
America's latest school shooting unfolded at the STEM – science, technology, engineering and math – School Highlands Ranch in an affluent suburb of Denver.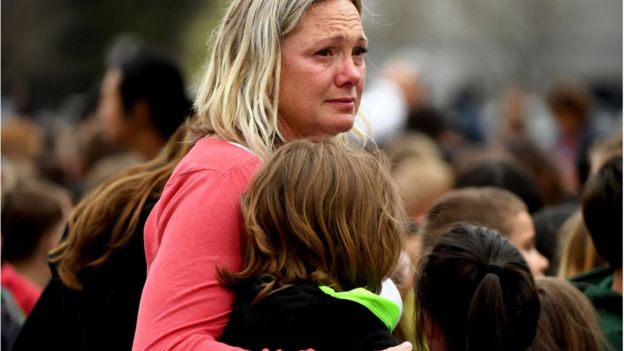 'I wish he had gone and hid'
Classmate Nui Giasolli told US media she was in her British literature class when one of the suspects turned up late and pulled out a gun.
Kendrick lunged at the gunman, "giving us all enough time to get underneath our desks to get ourselves safe, to run across the room to escape", she said.
John Castillo, Kendrick's father, described him as "the best kid in the world", in an interview with the Denver Post.
He said it was not surprising to him that Kendrick was said to have charged one of the shooters as they entered a classroom.
"I wish he had gone and hid," said Mr Castillo, "but that's not his character.
"His character is about protecting people, helping people."
Kendrick was an only child. Mr Castillo said he and his wife are "in a haze".
The 18-year-old was passionate about science and robotics.
He was going to study at a local college in the autumn, planning to major in engineering, his father said.
Another STEM senior, Brendan Bialy, is also being praised as a hero for helping subdue one of the gunmen.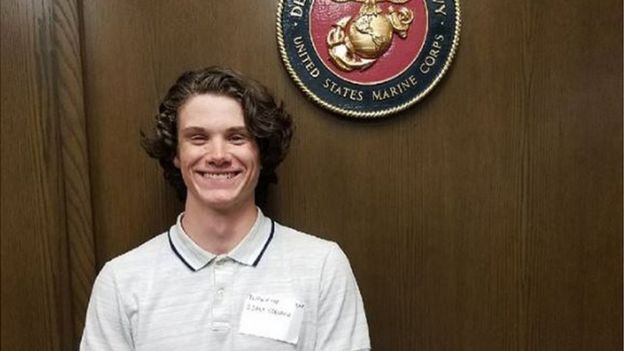 Brendan is a recruit for the US Marine Corps but was not trained specifically on active shooter protocols.
Marine Capt Michael Maggitti said in a statement that Brendan's admirable courage "resulted in the safety and protection of his teachers and fellow classmates".
Kendrick and Brendan are not the only examples of student heroism recently during a shooting.
Last month at the University of North Carolina at Charlotte, a 21-year-old student, Riley Howell, died while tackling a gunman, buying classmates crucial moments to escape, said police.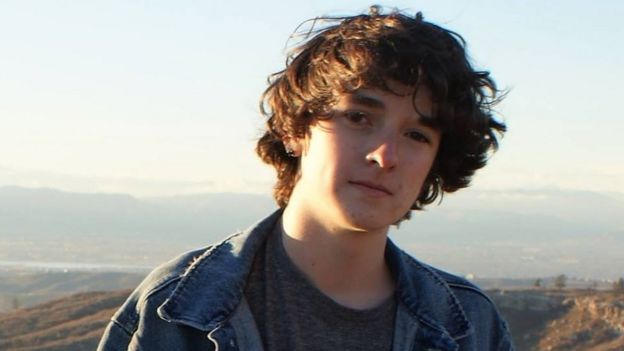 How did the Colorado shooting unfold?
Douglas County Sheriff Tony Spurlock said the attack happened just before 14:00 local time (20:00 GMT) on Tuesday.
He told reporters the two attackers came in through an entrance that did not have a metal detector and attacked students in two locations.
Both suspects were pupils at the charter school.
There were around 1,800 students on campus at the time of the attack, Sheriff Spurlock said.
Officers arrived on scene within minutes.
"We did struggle with the suspects to take them into custody," the sheriff said.