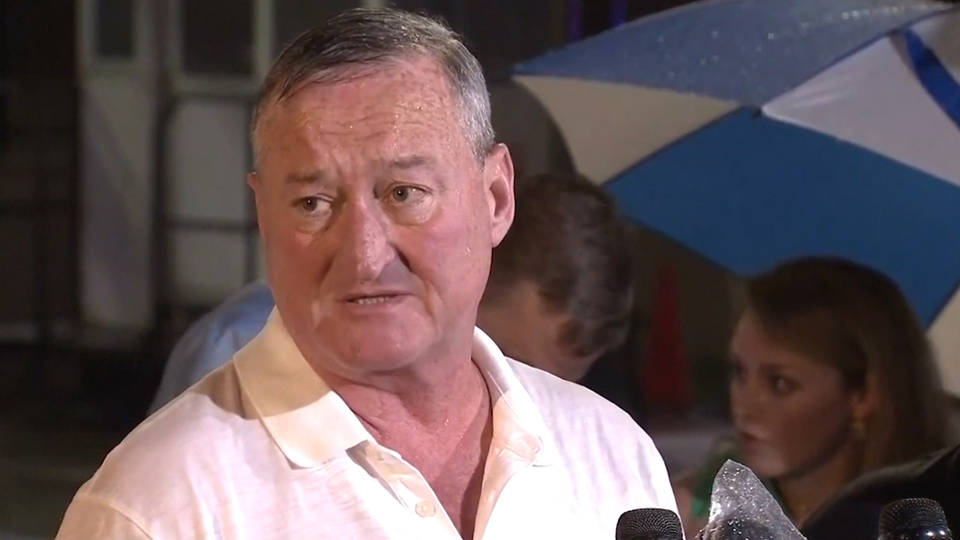 Police in Philadelphia have arrested a gunman who sparked an almost eight-hour standoff after he opened fire on officers serving a warrant for drug crimes, injuring six officers. A 36-year-old suspect was taken into custody around midnight after a SWAT team fired tear gas into the building where he'd holed up. The man was reportedly heavily armed and had an AK-47 assault rifle. This is Philadelphia Mayor Jim Kenney.
Mayor Jim Kenney: "It's aggravating. It's saddening. And it's just something that we need to do something about. And if the state and federal government don't want to stand up to the NRA and some other folks, then let us — let us — police ourselves. But they preempt us on all kinds of gun control legislation. Our officers deserve to be protected, and they don't deserve to be shot at by a guy for hours with an unlimited supply of weapons and an unlimited supply of bullets."
Was it okay as long as it was just regular citizens? Children?