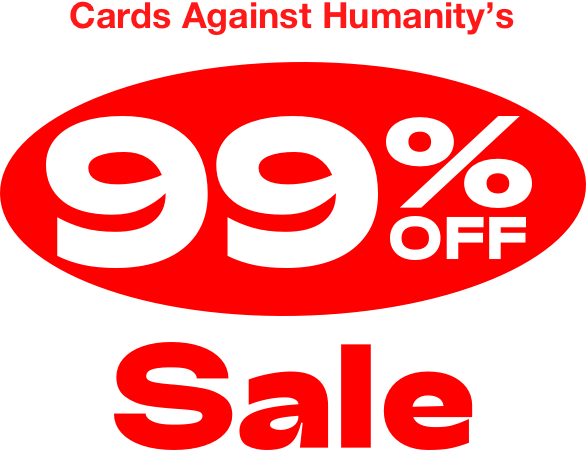 Today is Black Friday, Cards Against Humanity's favorite holiday. This year, we want to remind everyone of the reason for the season: deals.
Holy fuck have we got some deals. Every ten minutes, a new deal will go live on this page. Don't be frightened by the deals. Just click and let the savings wash over you.
As the ancient Mayans foretold, a savings event of this magnitude only occurs once every thousand years. Act now while supplies last.
NEXT 99% OFF DEAL!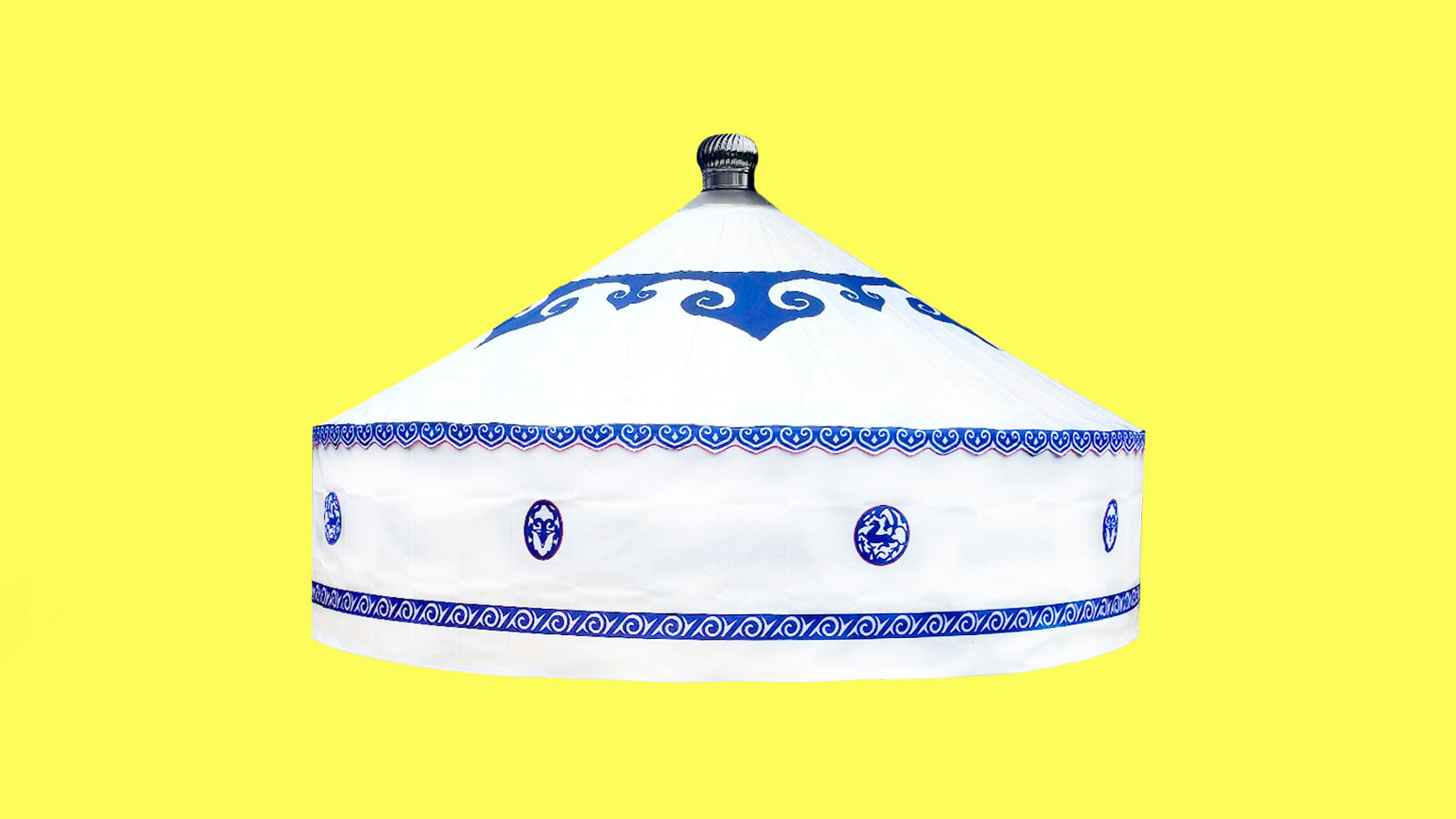 336 sq. ft. with room for up to 15 generals and scribes.
Complex and arduous assembly required.
Only for serious yurt people.
Flammable.
DEAL OF THE DAY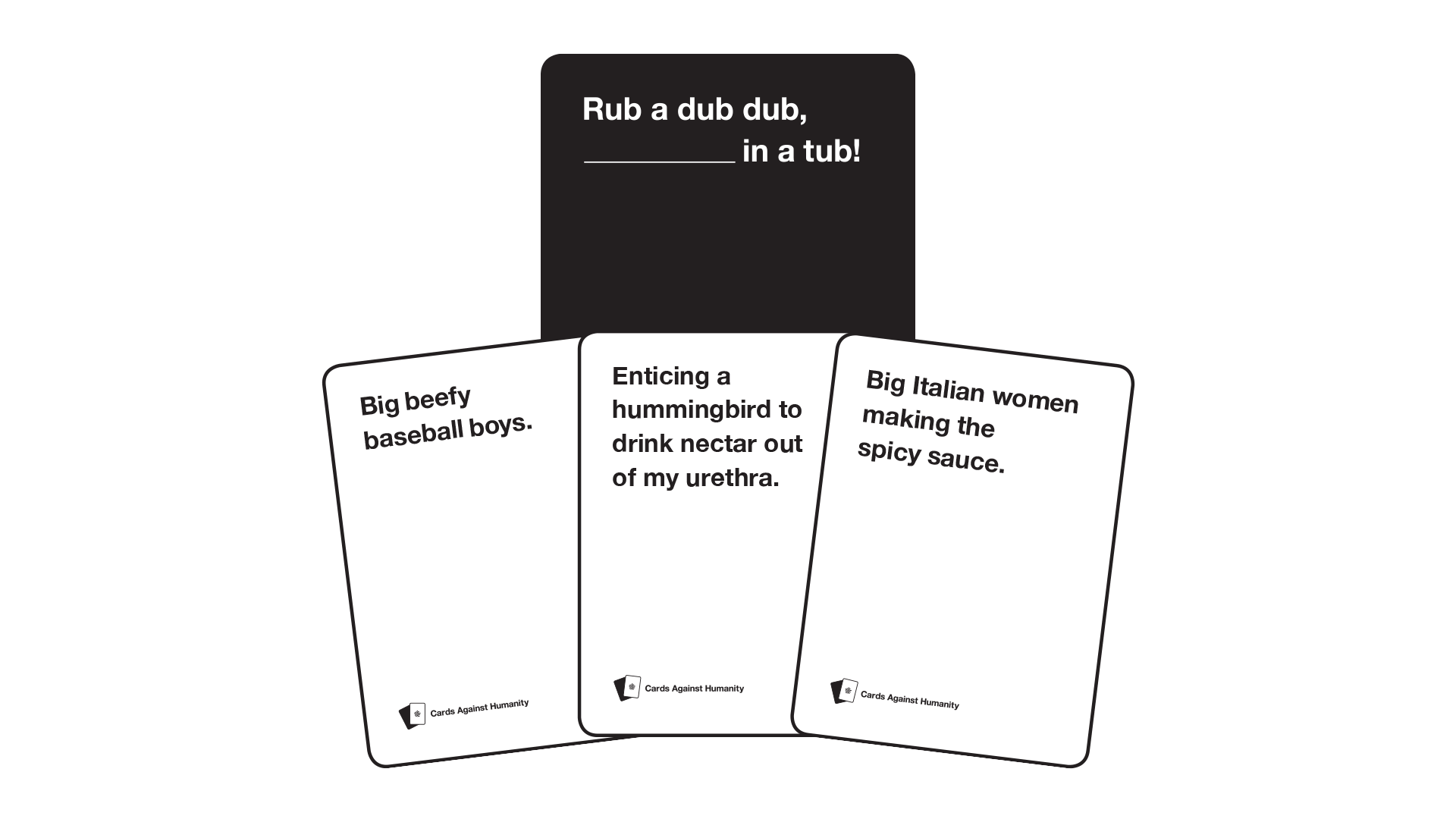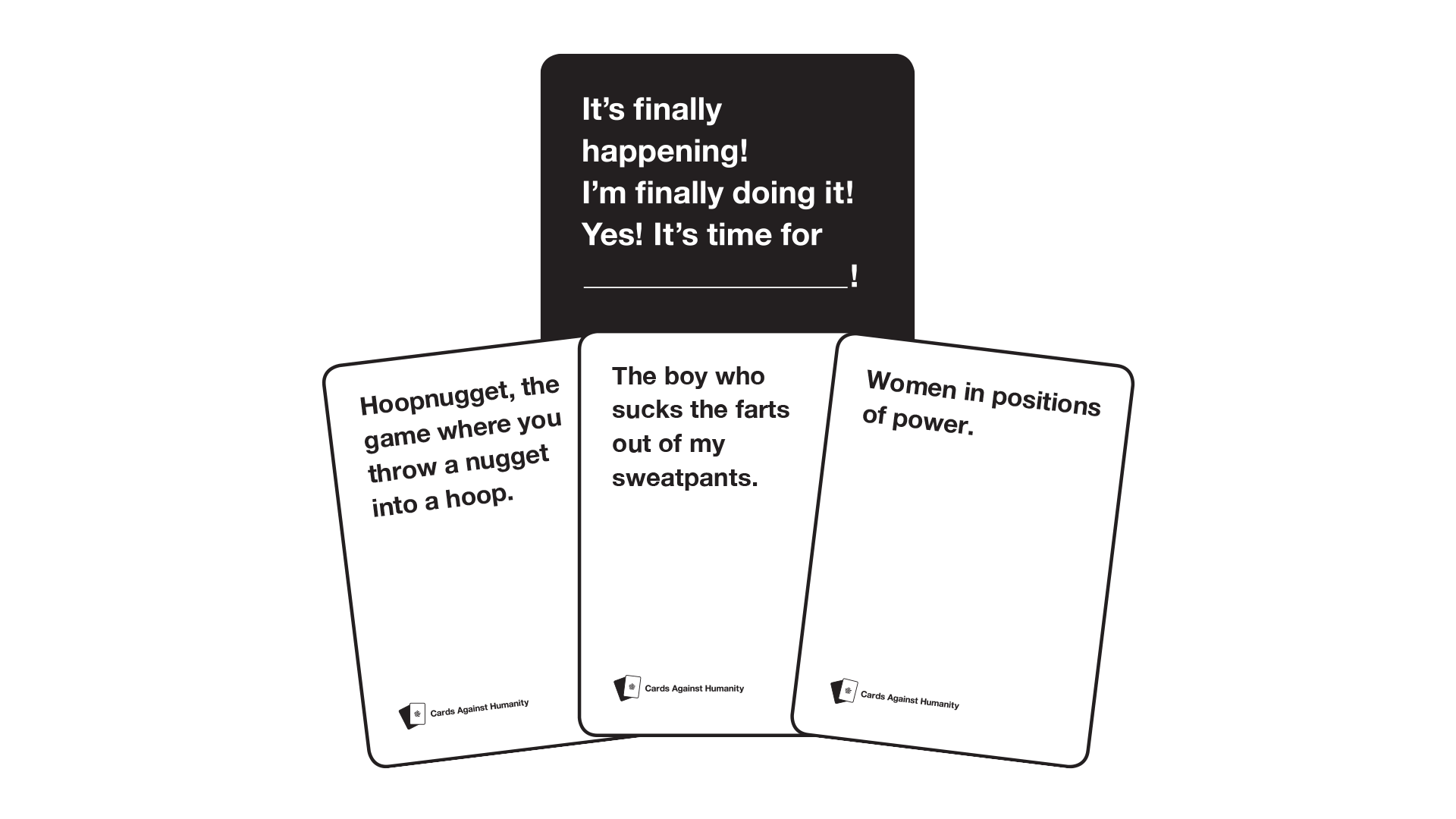 All-New Absurd Box
$2,000$20.00
We took peyote and wrote this.
300 brand-new cards.
Pretty good.
DEALS YOU MISSED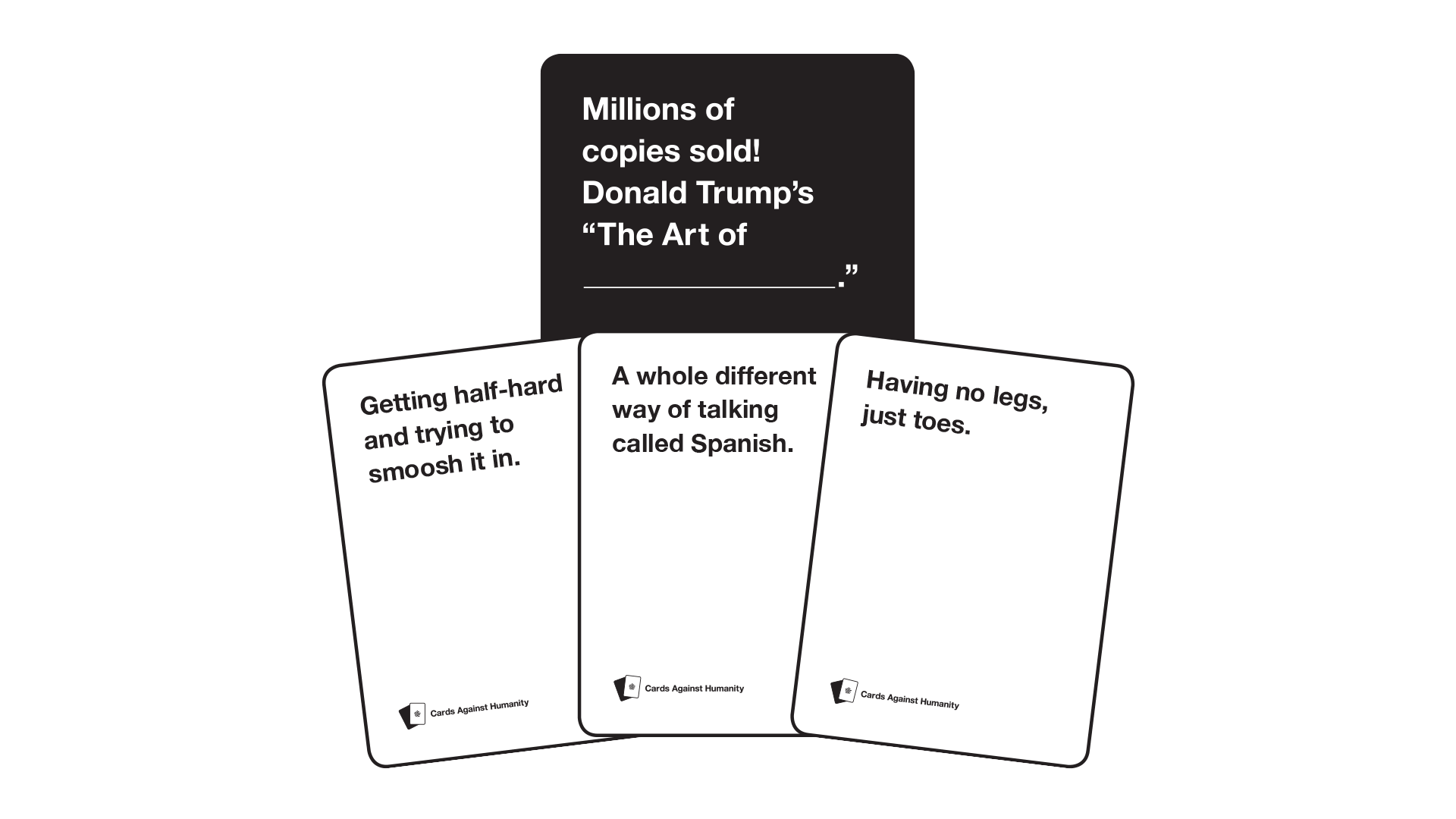 A $20 value!
Legal tender for all debts public and private!
An unbelievable $19.80 in savings!
Stay tuned for more incredible deals!
85-inch Sony 4K Ultra HD Smart LED TV
$3,499.00$34.99
Very big.
Many pixels.
Lots of colors.
Entertainment.
17th Century Italian Halberd
$1,850.00$18.50
Unique item.
8 feet long.
20% chance to cast Frost Nova.
This is an actual Renaissance polearm, it's totally badass.
Life-Size Orlando Bloom Cut-Out
$75.00$0.75
It's Legolas!
There are worse actors.
Still pretty hot.
Google-Image "orlando bloom penis."
2015 Red Ford Fiesta (25k miles)
$9,750.00$97.50
That's right. It's a motherfucking car.
This car's got it all–seats, wheels, cupholders, you name it.
Drive it to work, or just make it go "beep beep!"
No road crimes, please.
Presidential Mahogany Casket
$3,199.00$31.99
Brand new, unused.
Almond velvet interior.
Protect your lifeless body from microbes and insects.
1.5 Carat Lab-Grown Diamond Engagement Ring
$3,215.00$32.15
Like it? Put a ring on it.
Propose in public. Make a whole scene.
50% of marriages end in divorce.
Free returns!
It's a poncho you can poop in.
Avoid long bathroom lines.
Includes 1 poo bag, 1 pee bag, and 2 cloth wipes.
Perfect gift for gamers.
$800 Applebee's Gift Card
$800.00$8.00
Attractive rectangular shape.
Glossy finish.
Multiple colors.
Fits in your wallet.
Original Picasso Lithograph
$6,000.00$60.00
Original 11″x15″ signed by Picasso.
Supposedly depicts his friend, Jean Cocteau.
It's a Picasso.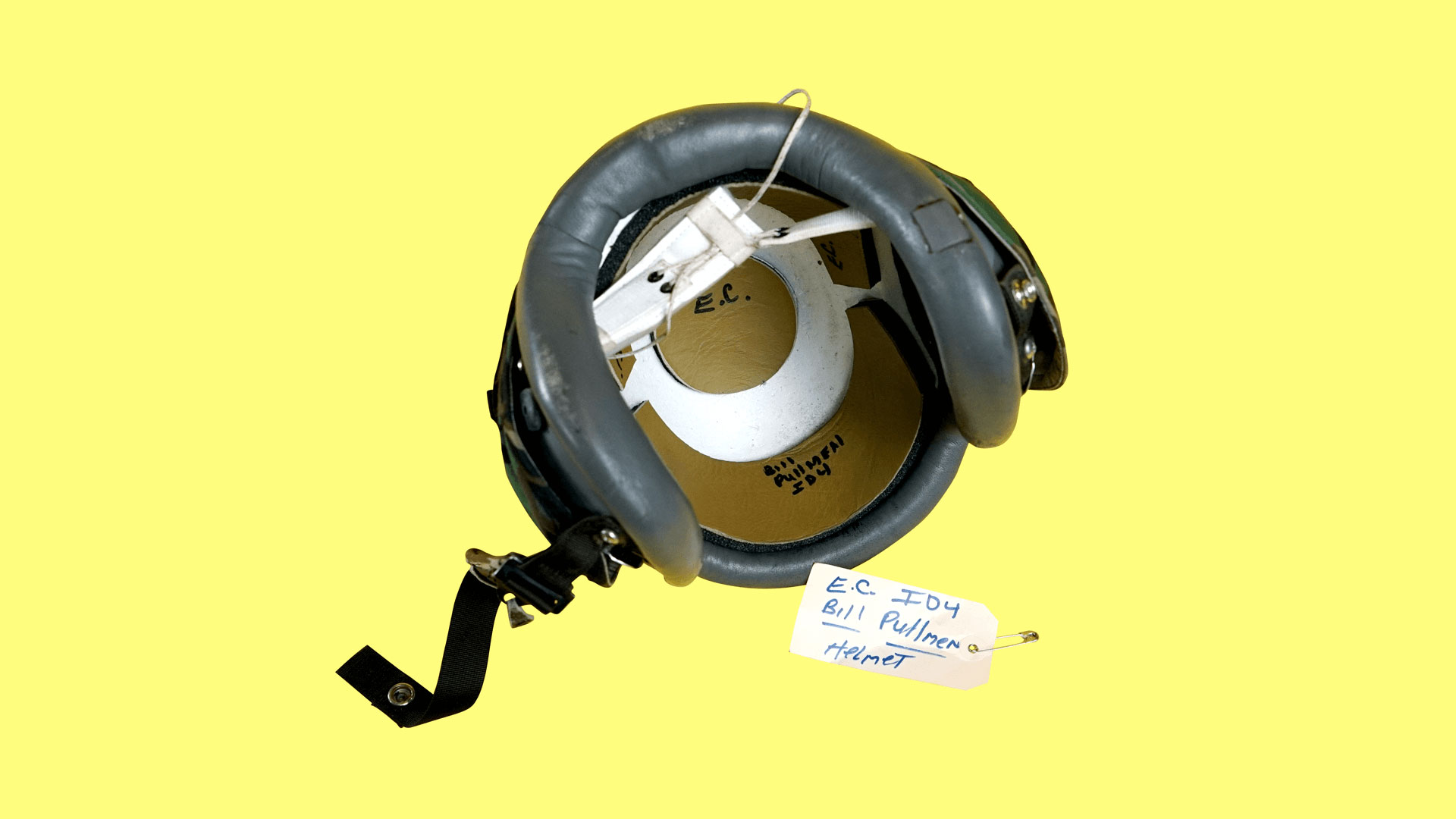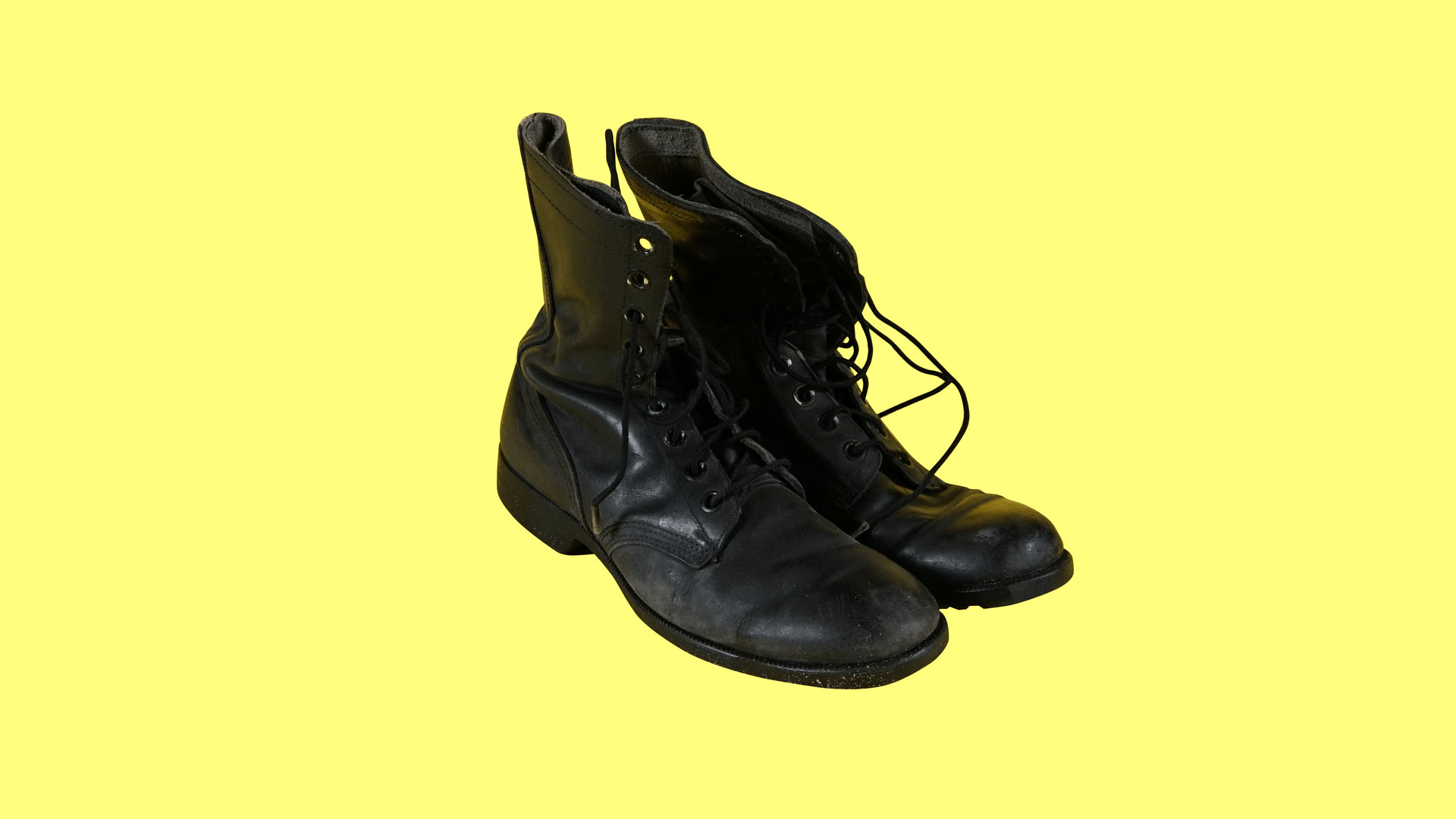 Bill Pullman's Actual Flight Suit from Independence Day
$3,995.00$39.95
We will not go quietly into the night!
We will not vanish without a fight!
We're going to live on!
We're going to survive!
Today, we celebrate our Independence Day!
Portable Sauna
$170.00$1.70
Your personal paradise.
Gentle infrared heat rays open your pores and promote sweating.
Just look at it!
Probably a fire hazard.
Portable Hair Dryer Bonnet Attachment
$10.00$0.10
It's finally here.
Safe, lightweight, comfortable, and convenient.
Take your hair on a journey from wet to dry.
Hair dryer not included.
A $100 value!
Legal tender for all debts public and private!
A once-in-a-lifetime $99.00 in savings!
As big as money as goes!
"Big Bertha" Arcade Game
$900.00$9.00
Feed Big Bertha.
Throw the balls into Bertha's mouth.
She's really hungry.
Hurry.
LELO "Olga" 24-Karat Gold Dildo
$3,490.00$34.90
Pleasure fit for a queen.
Pointed tip for deep satisfaction, flattened tip for G-spot and clitoral stimulation.
Hand wash only.
5-day Vacation to Fiji for Two
$7,160.00$71.60
What a great idea.
You deserve it.
Long plane ride.
Come to Fiji.
Costco 50-lb Wheel of Pecorino Romano Cheese
$329.00$3.29
Pungent.
Italian.
Too much.
Warning: contains dairy.
Bowflex Revolution Home Gym
$3,999.00$39.99
SpiraFlex® Technology designed for NASA.
Over 100 exercises with up to 400 variations.
Join the revolution!
You have nothing to lose but your chains.
Gucci Princetown Goat Hair Slides
$600.00$6.00
500 Pounds of Dry Garbanzo Beans
$579.00$5.79
High in protein.
Probably a superfood.
Hope you're hungry!
Bust of Former President Barack Obama
$550.00$5.50
Life-size.
Looks just like Barack Obama.
Ask him for advice or absorb his noble silence.
No nipples, sorry.
Alchemical Rainbow Crystal Harp with Silver Ions
$1,790.00$17.90
Escape the illusion of linear time.
Reunfiy your lower vibrational consciousness with your multidimensional self.
Ascend in the crystalline beingness of the Solar Cosmic Christ.
Eight Foot Gummy Python
$149.00$1.49
Weighs 27 pounds.
Longest recorded gummy snake.
Sticky.
Guaranteed diarrhea.
La-Z-Boy PowerRecline XR
$1,999.00$19.99
You know this one.
Big chair.
Double-Decker Cat Stroller
$290.00$2.90
When a single decker cat stroller isn't enough.
Take your cats to the park or to visit your son in prison.
Cats not included.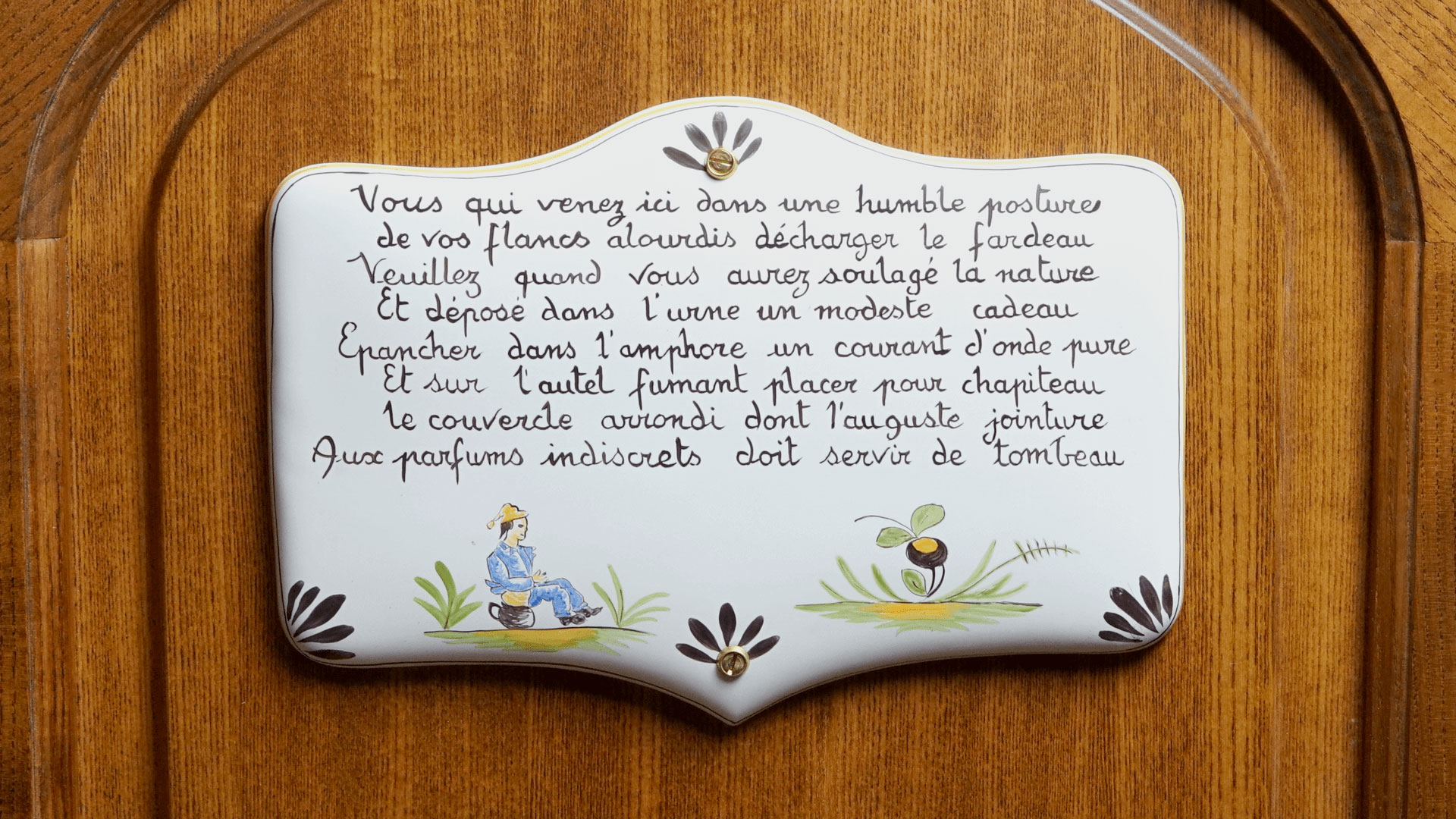 Herbeau "Dagobert" Toilet Throne
$10,133.00$101.33
Ash wood exterior.
Exquisite hand-painted porcelain.
Take a crap like a Hapsburg prince.
Ring a bell when you're done.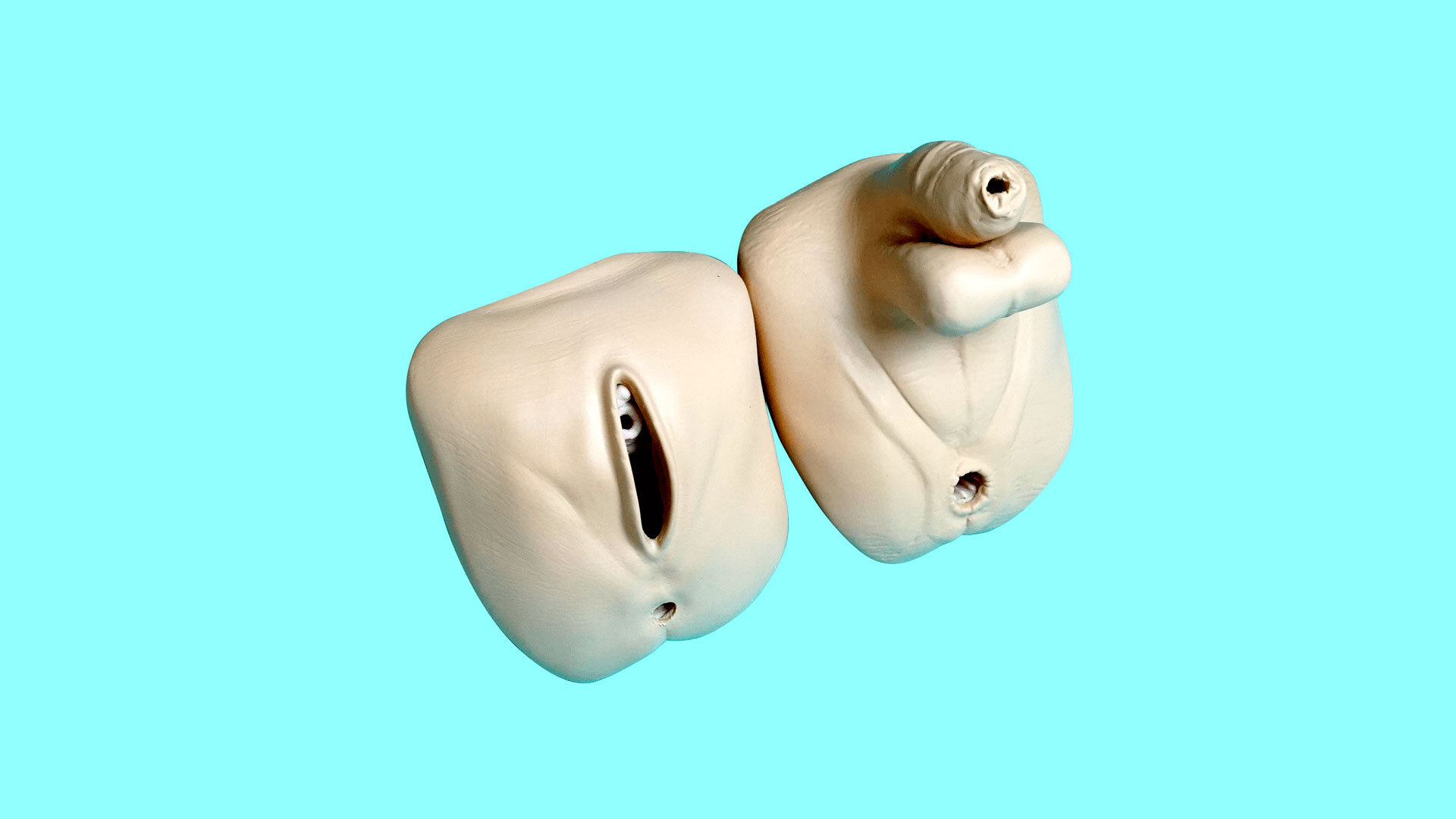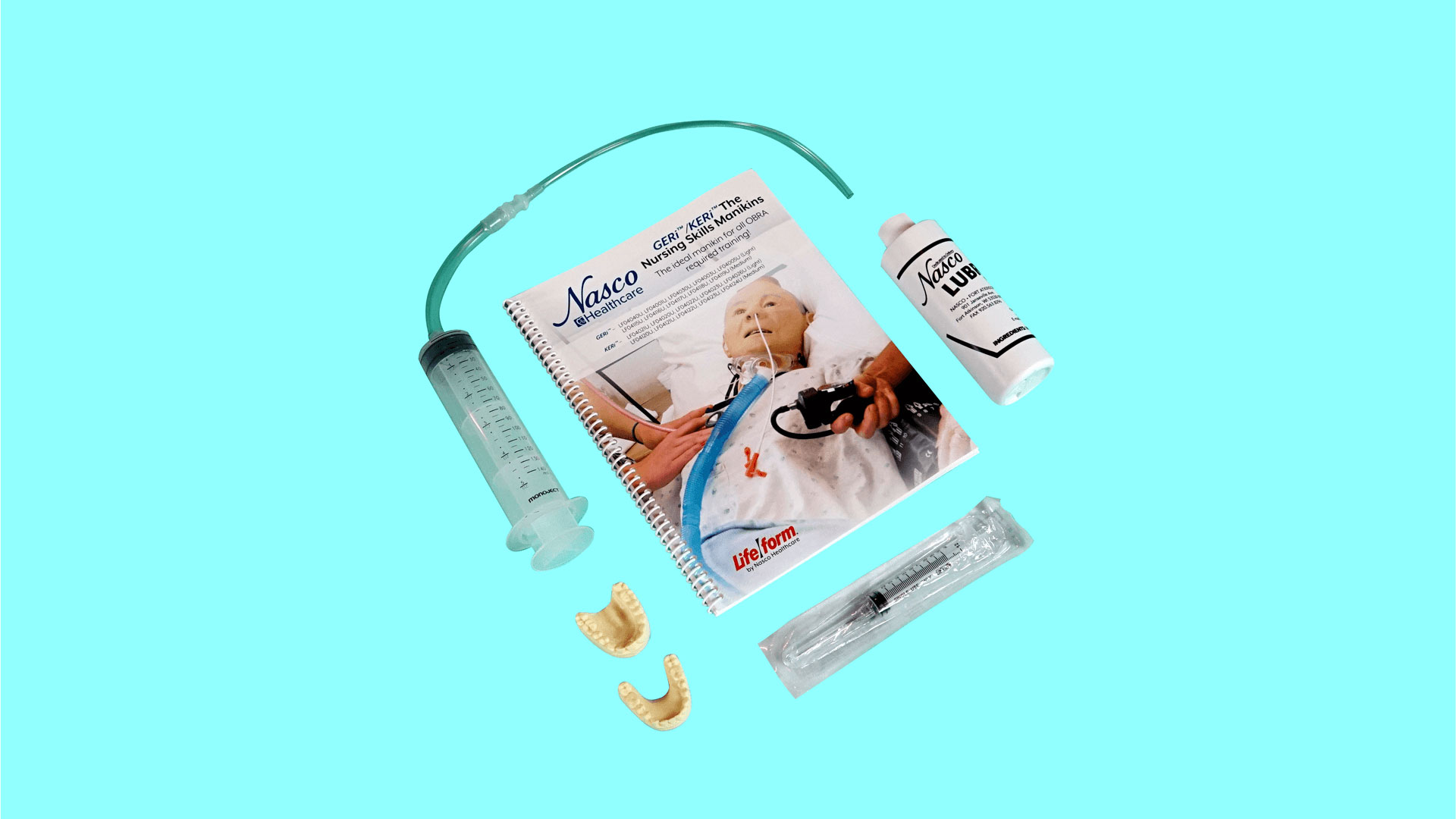 GERi Nursing Skills Geriatric Medical Doll
$1,769.00$17.69
Interchangeable female and uncircumcised male genitalia
Intramuscular injection sites at arm, thigh, and buttock
Great for dinner parties!
40-Inch Disco Ball
$749.00$7.49
Big.
Shiny.
Spherical.
Really fucking big.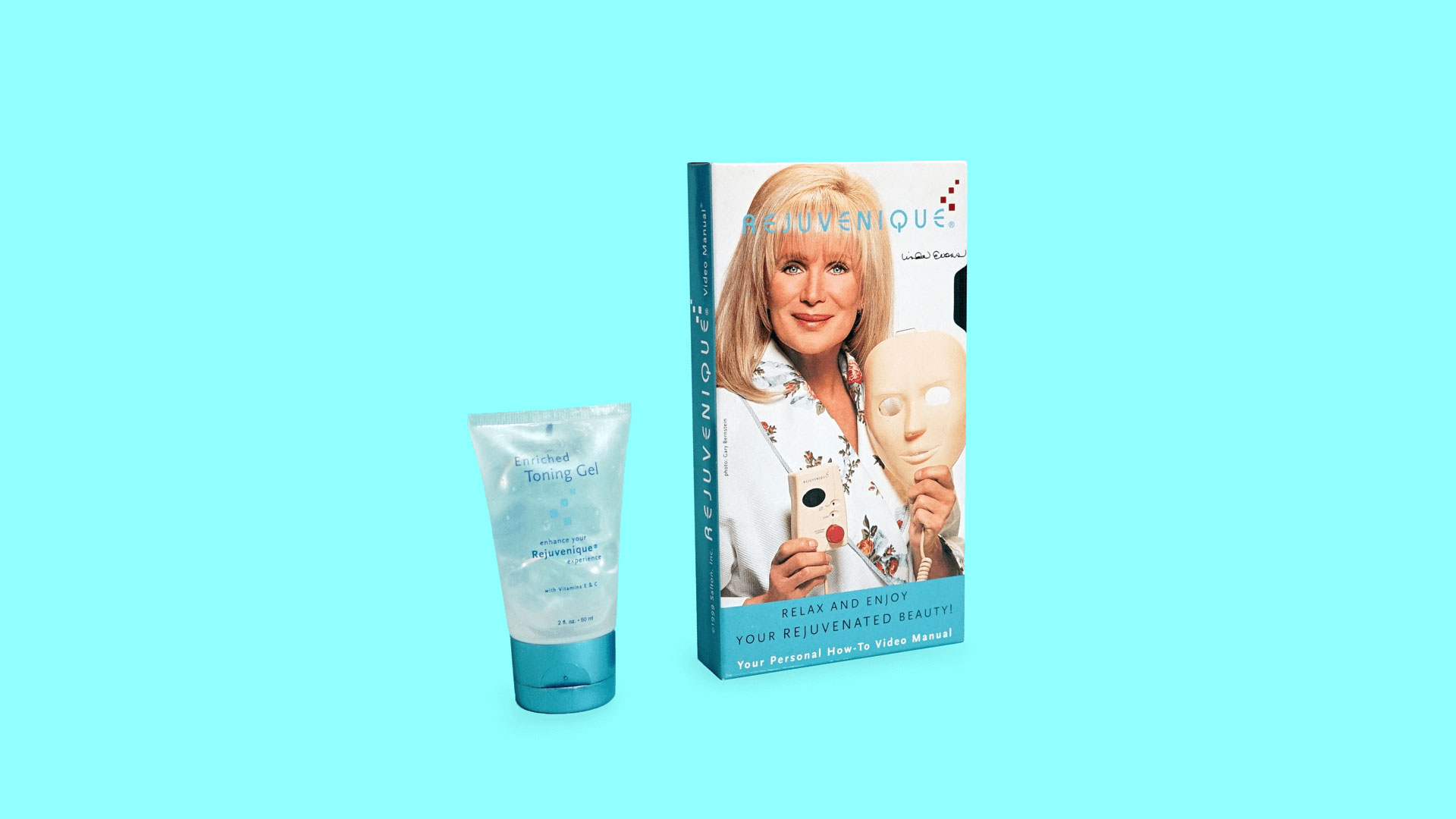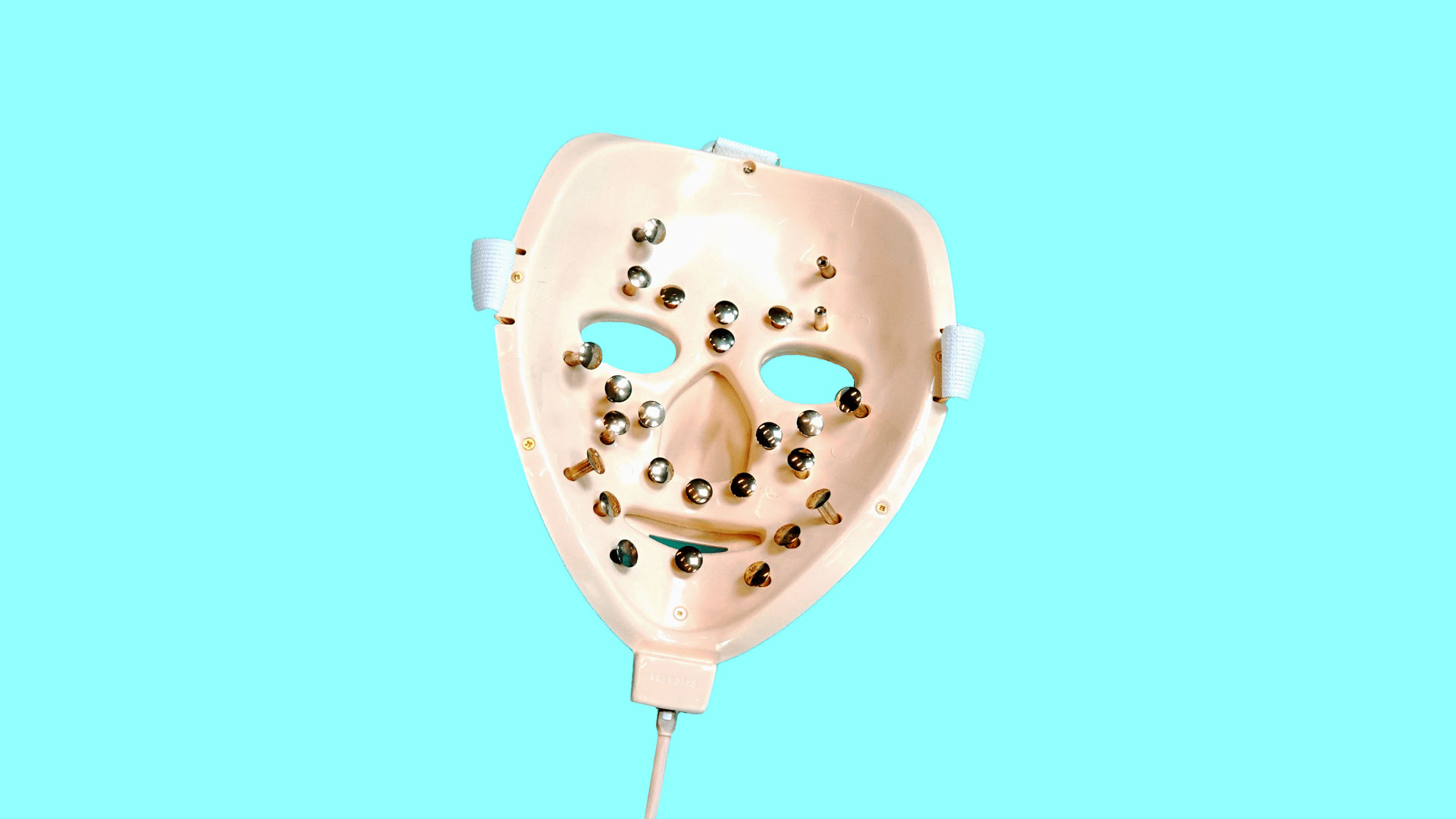 Rejuvenique Facial Toning Mask
$169.00$1.69
Something to do with skincare?
I think it electrocutes your face.
I don't know what it does, actually.
Please be careful.
Tremendous Inflatable Eagle
$1,200.00$12.00
Absolute unit.
This eagle is going to be a problem for you if you buy it.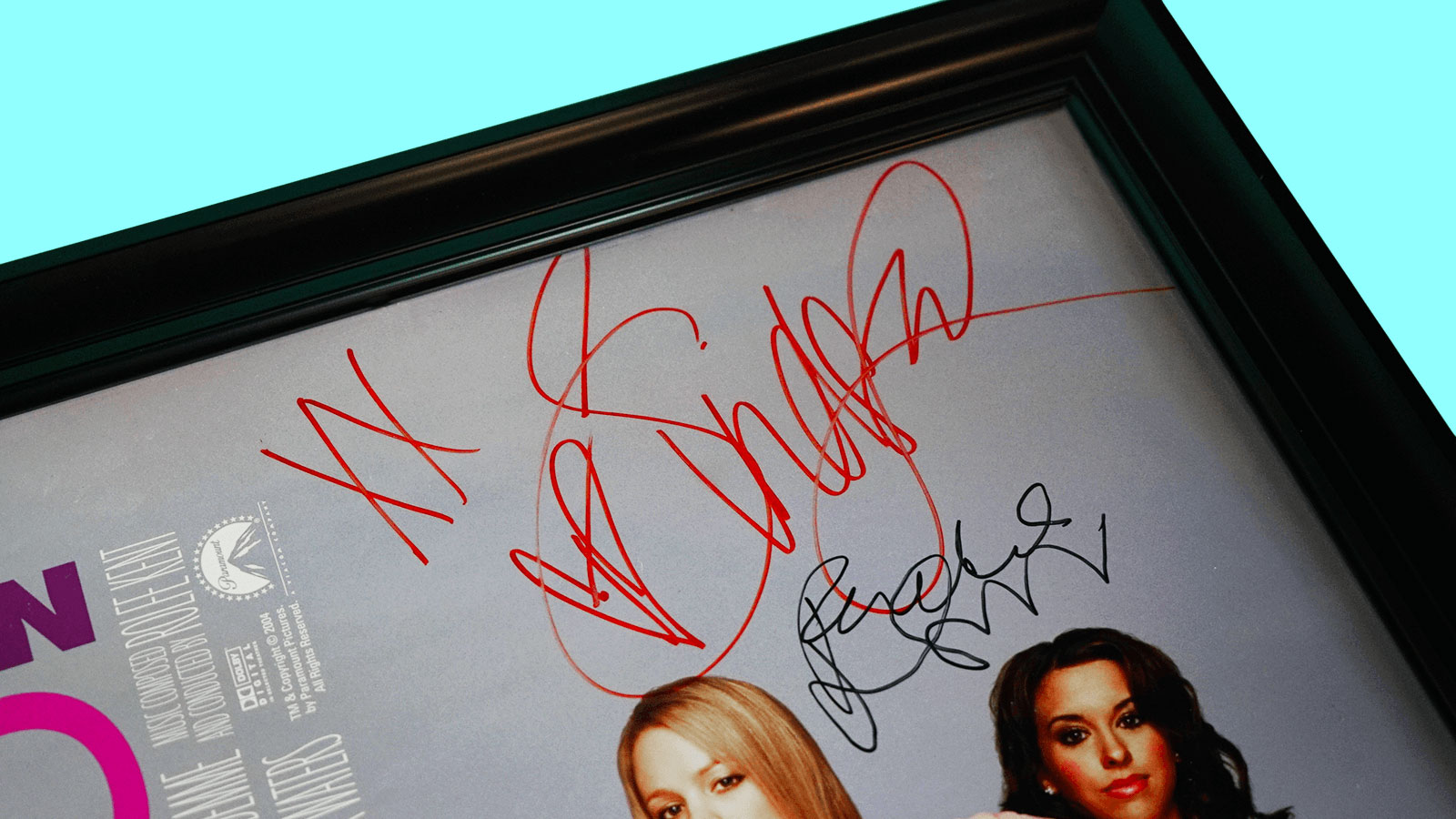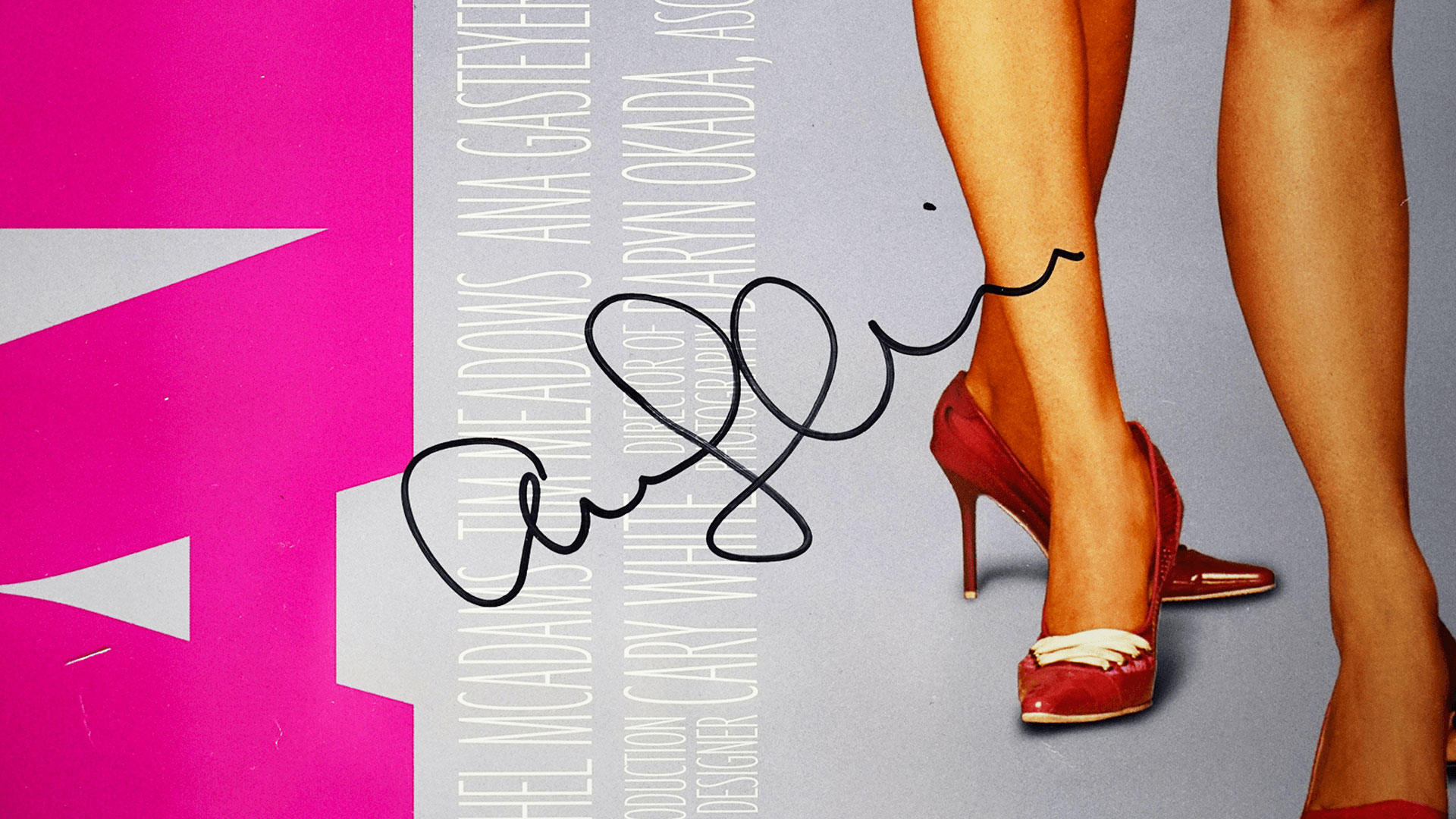 Signed "Mean Girls" Poster
$799.00$7.99
We were told Rachel McAdams signed this through her car window while leaving Jimmy Kimmel Live, Amanda Seyfried signed it at an Italian restaurant, and Lindsay Lohan signed at a radio station.
It's from eBay.
September 11th Commemorative Coin
$43.00$0.43
One ounce of 99.9% pure silver.
Support our troops.
Never forget.
Don't let the terrorists win.
19th Century Butter Churn
$575.00$5.75
Life on the prairie is simple, but honest.
Typhoid took little Eustace this autumn past.
Pa said he'll break out the fiddle after supper.
Back to work, Joseph. Winter won't be long now.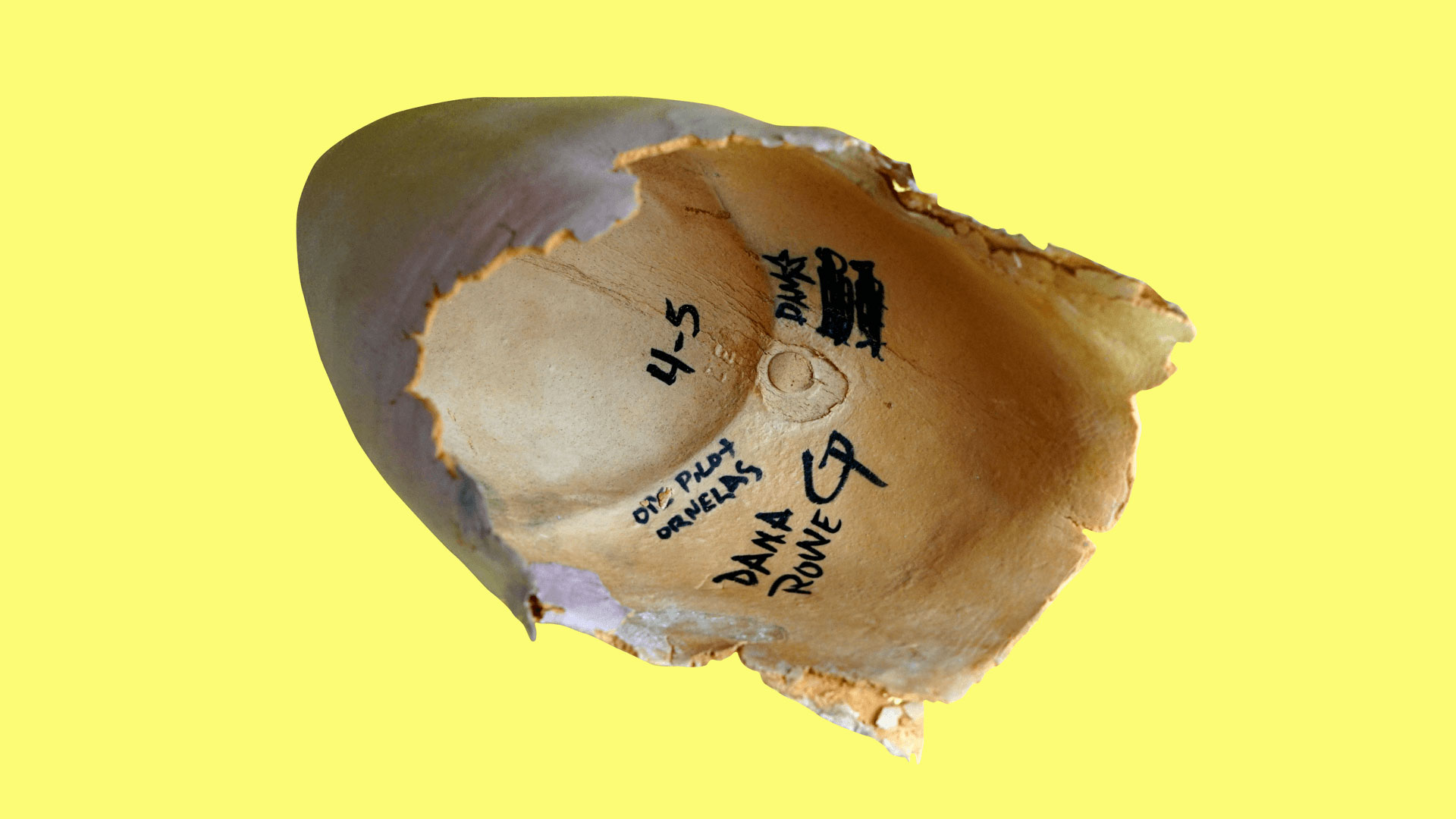 Dan Aykroyd's Cone Head from the Movie "Coneheads"
$1,995.00$19.95
The titular cone from the eponymous head.
Actually worn by Dan Aykroyd in "Coneheads"
Disgusting.
Gnarfel the Garthok in style.
Fist-Sized Emerald
$1,800.00$18.00
The size of a fist!
Over 2,500 carats.
Polish it endlessly.
Jealously guard it like a dragon.
Throw it into a pond or something.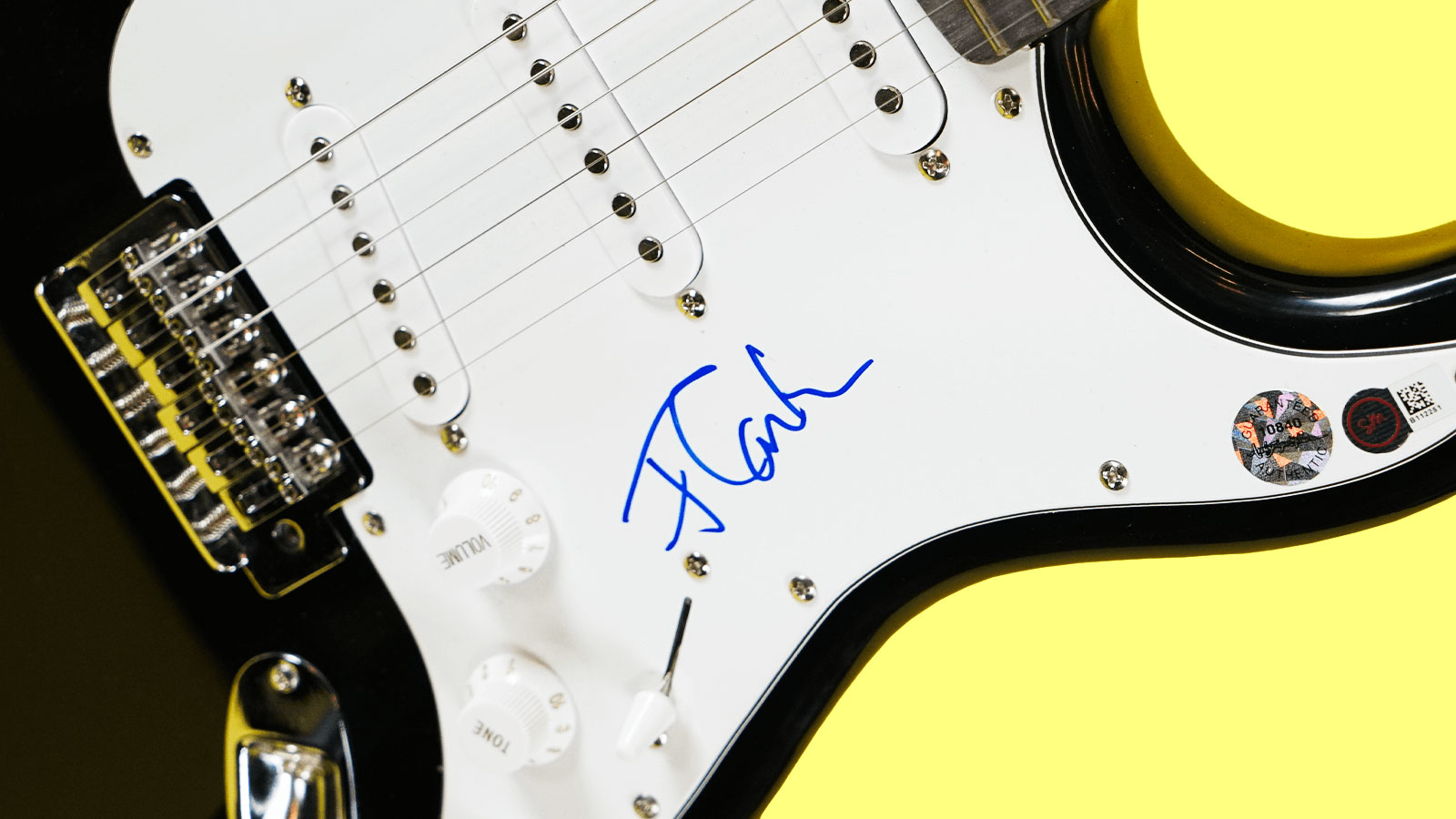 Guitar Signed By Jimmy Carter
$2,300.00$23.00
Make up your own story for why Jimmy Carter signed this guitar.
Inflatable Bubble Camping Tent
$1,300.00$13.00
Post it on Instagram. Make your life look better than it really is.
Extremely loud pump included.
Could you suffocate in this thing?
We have substantial concerns regarding the quality of this product.
600 Live Ants
$66.00$0.66
700 ants? Too many.
500 ants? Not enough.
600? Just the right number of ants.
Hot Dog Cart
$4,000.00$40.00
Live the American Dream. Own a small business.
Classic chrome exterior with iconic umbrella.
Does not include hot dogs or condiments.
Pirate Ship Adventure Party Bounce House
$1,790.00$17.90
It's a bounce house!
Bounce up and down.
Turn your backyard into a deadly carnival.
Great for your weekend with the kids.
Emperor Workstation
$7,000.00$70.00
Overwhelm your senses.
Alienate your family.
You've been in this chair your entire life.
"King of the Jungle" Lion Mask
$480.00$4.80
Hand-made in the Netherlands.
Resembles a lion.
Hot Dog Cart
$4,000.00$40.00
Live the American Dream. Own a small business.
Classic chrome exterior with iconic umbrella.
Does not include hot dogs or condiments.
Pirate Ship Adventure Party Bounce House
$1,790.00$17.90
It's a bounce house!
Bounce up and down.
Turn your backyard into a deadly carnival.
Great for your weekend with the kids.
Signed Photograph of Richard Nixon
$600.00$6.00
Features 37th president and total dreamboat, Richard Nixon.
Did you know that Richard Nixon founded the EPA?
America's original daddy!
8-foot Statue of Anubis, Egyptian God of the Dead
$1,295.00$12.95
Bow before me or suffer my wrath!
Enjoy my sturdy fiber-glass construction!
Gaze upon my staff of power!
Don't tip me over.
Honeywell Survivair 777777
$1,860.00$18.60
Features low-pressure aluminum puma facepiece with 2,216 PSIG.
Not for use in outer space.
You might not need this now, but you will some day.
Frequently Asked Questions
What the fuck is going on?

To celebrate this season of incredible Black Friday deals, Cards Against Humanity is offering a dazzling array of consumer products for 99% off.

Is this real?

Yes. All of these products are actually available for 99% off, and if you purchase something we will actually ship it to you.

But the deals seem too good to be true!

We've chosen to make them true. That's the miracle of Black Friday.

Can the global financial system handle these deals?

Most economic indicators suggest "no."

Surely you must be losing a lot of money on this promotion.

Oh dear yes. This is a financial catastrophe for our company.

How were the products on this page selected?

Our team of experts spent over 500 hours researching the highest-rated consumer goods and exclusive collectable items. Every item was plotted on a six-dimensional chart of desirability, style, functionality, value, charisma, and je ne sais quoi.

What's the Absurd Box?

The Absurd Box is Cards Against Humanity's brand new 300-card expansion. While it normally retails for $2,000 USD, today it's available for 99% off.

I tried to get in on a deal but it sold out!

You have no one to blame but yourself.

Yeah, that didn't work out. We did a 360 pivot.

What's your strategy here?

We might be losing a little money now, but in the long run, we hope to make it up in volume. We like to think we're following in the footsteps of our hero, Jeff Bezos.

Is there any language that your lawyers demanded you paste onto this website?

Yes.

All items are sold "as-is." If your item doesn't arrive, or is damaged in transit to you, or you are otherwise unhappy with the purchase, you are eligible for a refund of up to a maximum of the purchase price you paid (plus applicable sales tax). No exchanges will be made. All items except the Absurd Box are available only in the US. It is your responsibility to ascertain and obey all applicable local, state, federal, and international laws (including minimum age requirements) in regards to the possession, use, and sale of any item purchased from this site. By placing an order, you represent that the products ordered will be used only in a lawful manner.