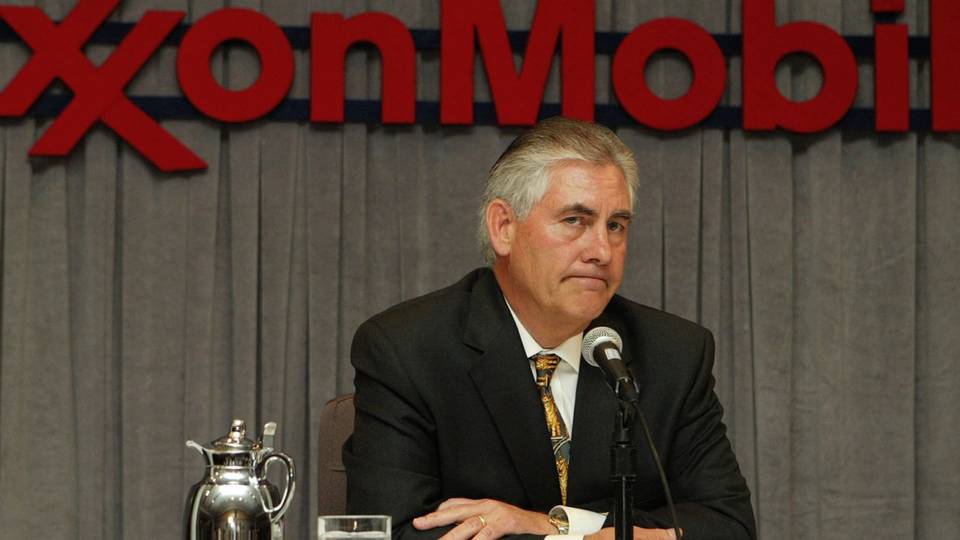 The U.S. Treasury Department has fined ExxonMobil $2 million for violating U.S. sanctions against Russia three years ago, when Secretary of State Rex Tillerson served as the oil company's CEO. The Treasury said ExxonMobil showed "reckless disregard" for U.S. law in 2014 when it signed contracts with Russian oil magnate Igor Sechin to develop offshore reserves in the Arctic. The move violated sanctions placed on Russia after it invaded Ukraine and annexed the Crimean peninsula. Tillerson said at the time his company opposed Russia sanctions, calling them "ineffective." At the State Department Thursday, spokesperson Heather Nauert was asked whether Tillerson had changed his views on Russian sanctions.
Heather Nauert: "This all predates his time here at the Department of State."
Matthew Lee: "I understand that."
Heather Nauert: "And so, I'm going to refrain from giving any comment on that at this time."
Matthew Lee: "I understand this predates his time as secretary of state, but now he is in a position in which he is part of the team that is supposed to enforce sanctions, not violate them or allow others to violate them, so I think it's relevant to know what he thinks about this decision today."
Heather Nauert: "I think—I will say this. The secretary continues to abide by his ethical commitments, including that recusal from Exxon-related activities."
Secretary of State Tillerson is known to have close ties to Russian President Vladimir Putin, who awarded Tillerson the country's Order of Friendship decoration in 2013. The Treasury Department's $2 million fine against ExxonMobil was the maximum amount allowed by law. It represents just over two hours' profit for the oil giant.
Let's have a big hand for all of my fellow Amerikans who voted for Comrade Trump.  Stupid is as stupid does, and evil is what evil does.
God have mercy on your souls.