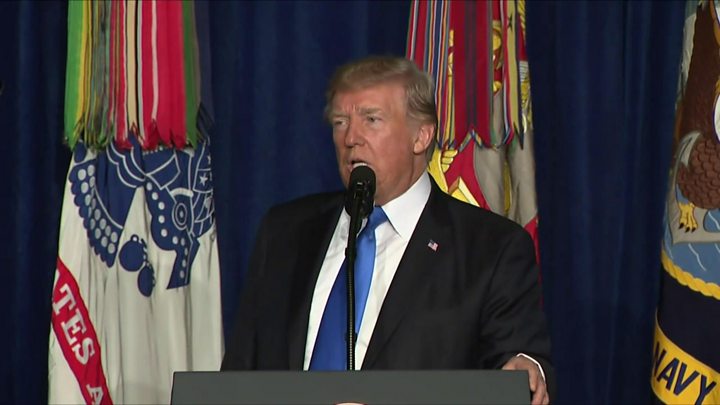 US Defence Secretary Jim Mattis says the US will send 3,000 extra troops to Afghanistan as the Taliban gain ground and security deteriorates.
American combat operations against the Taliban officially ended in 2014, but over 8,000 US special forces remain in the country backing Afghan troops.
US President Donald Trump last month signalled he would keep US boots on the ground indefinitely.
The Taliban pledged to turn Afghanistan into a "graveyard" for foreign forces.
During the Obama administration, he repeatedly called for the US to withdraw from Afghanistan.
But once he became a frontrunner for the 2016 Republican presidential nomination, Mr Trump modified his stance.