Loraine Kahneratokwas Gray (L) and Thomas Kanewakeron Gray (R) say the incident was discriminatory
A Colorado university has apologised for two Native American brothers who were removed from a campus tour after a parent called the police.
The brothers' mother, Lorraine Kahneratokwas Gray, said they were taken off the tour because a parent was suspicious of how quiet they were.
Colorado State University (CSU) police searched the brothers, who drove seven hours to attend the admissions tour.
University officials apologised for the incident in a letter to students.
Thomas Kanewakeron Gray, 19, and Lloyd Skanahwati Gray, 17, had borrowed their family van to drive from Santa Cruz, New Mexico to Fort Collins, Colorado, to visit the college on Monday.
The boys got lost in the city and joined the CSU admissions tour about 30 minutes late.
As the tour moved through the gymnasium, they were stopped by campus police who demanded to know why they were on campus.
"Apparently, a parent on the tour called police because they were too quiet. That made them suspicious," Mrs Kahneratokwas Gray told the Denver Post. "They were trying to listen. Why should it be a crime to listen and not engage in a conversation?"
The boys, who are members of the Mohawk tribe, were only released after they provided police with an email showing they had pre-registered for the tour.
The tour continued while the boys were questioned, and they were unable to complete it.
"I think it's pretty discriminatory," Thomas told the Associated Press on Thursday.
"Me and my brother just stayed to ourselves the whole time. I guess that was scaring people; that we were just quiet."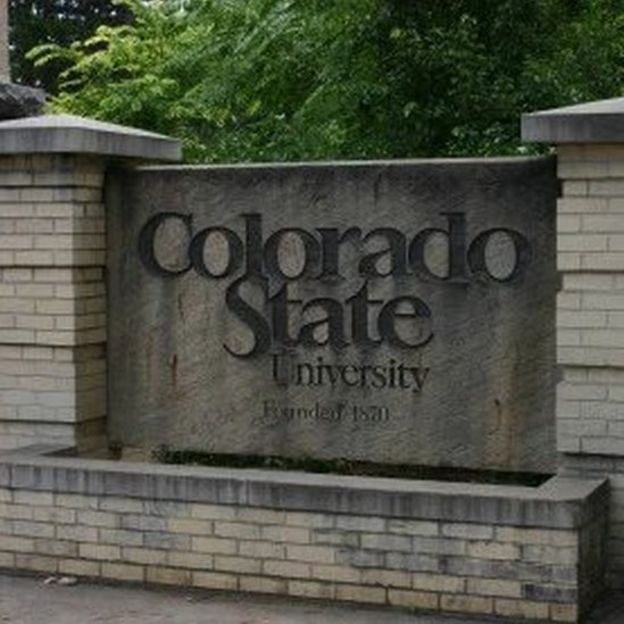 "Our family is shocked and saddened over this incident of racial profiling, and disappointed that the school didn't take a more proactive stand in protecting my boys from being shamed in this hostile way," their mother said.
In a letter to students, officials say that the Office of Admissions, Office of the Vice President for Diversity, Native American Cultural Center and the CSU Police Department will be meeting to discuss how to better handle similar cases in the future.
"The incident is sad and frustrating from nearly every angle, particularly the experience of two students who were here to see if this was a good fit for them as an institution," the letter said.
The statement added that the university had been speaking to the family of the prospective students.
"As a University community, we deeply regret the experience of these students while they were guests on our campus."
The incident comes amid other high profile cases of racial profiling, including an incident in Philadelphia in which two black men were arrested at a Starbucks while they were waiting for a friend to arrive before placing an order.