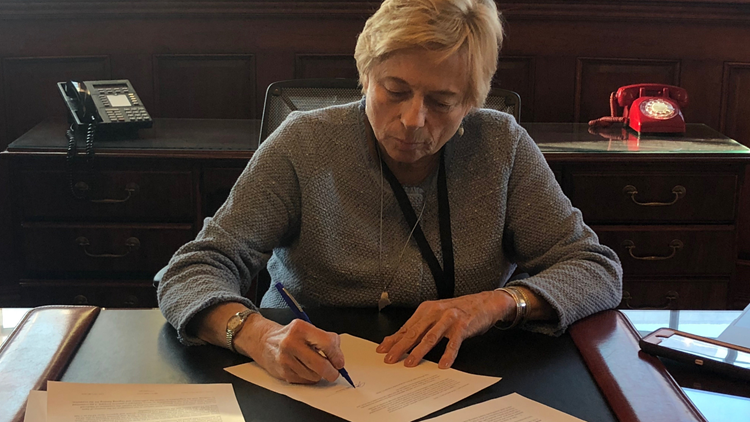 On her first day in office, Governor Janet Mills signed an executive order calling for the Department of Health and Human Services to begin implementing the expansion of Medicaid that Maine voters passed more than a year ago.
Mills took little time to bask in her historic win as Maine's first female governor back in November before declaring she would implement the expansion that voters had passed last November.
The expansion will make Medicaid available to roughly 70,000 more Mainers.
Mills predecessor, Gov. Paul LePage had vehemently opposed the expansion and refused to implement it even after Maine voters passed it.
RELATED: Read or watch Gov. Janet Mills' full inaugural address
Mills had vowed to sign the expansion on her first day and that is exactly what she did Jan. 3.
Mills had said she would take immediate action to expand treatment and prevention for the opioid drug epidemic. She says Medicaid expansion will also help get more people into drug treatment.