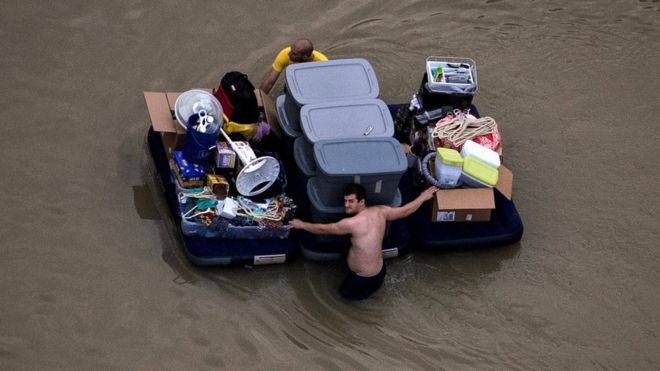 The US state of Texas has accepted an offer of flood aid from Mexico despite tension over President Donald Trump's proposed border wall and his threats to scrap a free-trade deal.
On Sunday Mexico offered vehicles, boats, supplies and food, reports said.
Mexican Red Cross volunteers have also travelled to the flooded city of Houston.
President Trump has not yet commented but Secretary of State Rex Tillerson has thanked the Mexicans.
"It's very generous of the government of Mexico to offer their help at this very, very challenging time for our citizens down in Texas and now moving towards the border of Louisiana as well," Mr Tillerson said.