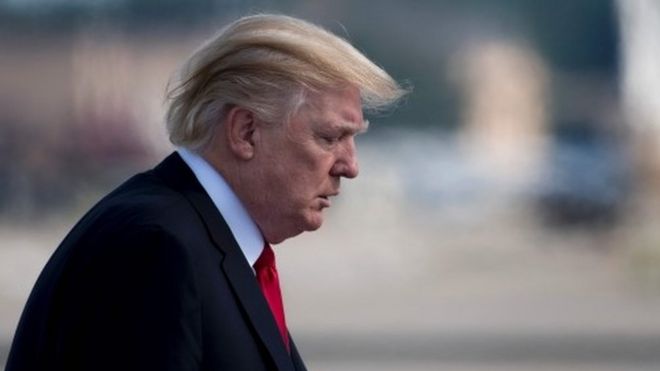 A lawyer for Donald Trump says the US president's legal team is not looking at ways he could pardon himself.
"I don't know where this came from. There is nothing to pardon," Jay Sekulow said.
On Saturday, Mr Trump said he had "complete power" to issue pardons, following reports he had asked advisers about the scope of his authority.
Criminal and congressional inquiries are underway into alleged collusion between Russia and Trump's campaign.